Ship Assist & Tanker Escort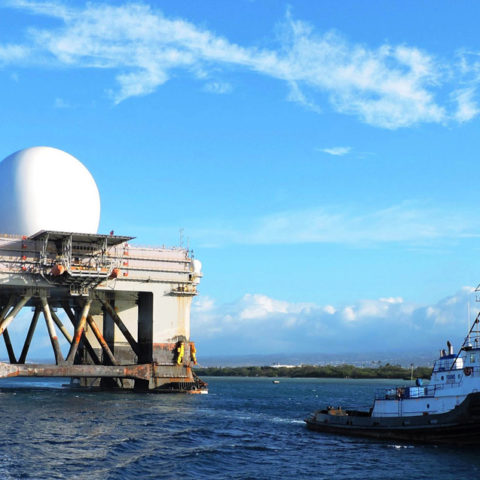 Foss Maritime, working in conjunction with federal agencies, assisted in the complex escort and docking of the U.S. Missile Defense Agency's Sea-Based X-Band Radar or SBX-1. Through careful planning, Foss tugs guided the vessel in Hawaii as it moved to open water, then later met the SBX-1 about 50 miles outside the Strait of Juan de Fuca and carefully escorted the valuable vessel to Port Angeles, WA, and through Elliott Bay to Vigor's Seattle shipyard, where the SBX-1 would undergo maintenance and upgrades.
View Project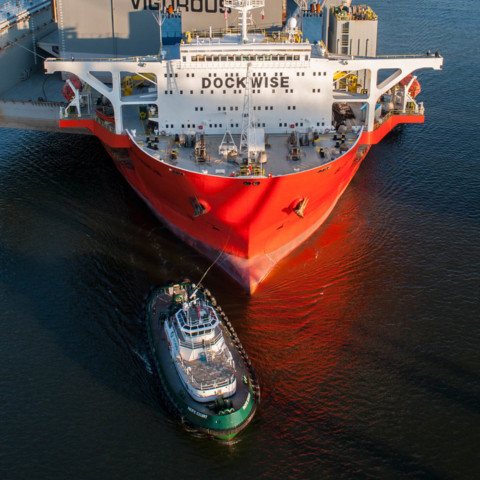 Foss Maritime brought a semi-submersible ship carrying the nation's largest floating drydock, the Vigorous, up the Willamette River to Vigor Industrial's Portland, Oregon shipyard. Two Foss tugs, the Pacific Escort and the Tiger 9, now named the Kalama, assisted one of the world's largest heavy-lift ships, the Blue Marlin, and its oversized drydock cargo safely upriver and on schedule.
View Project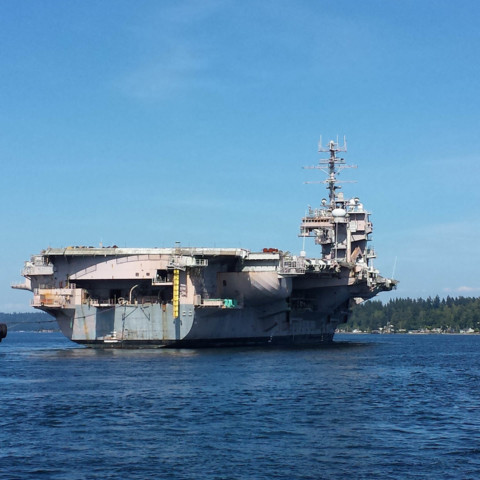 In 2014, Foss escorted the USS Constellation aircraft carrier on her historic final voyage. The Kitty Hawk-class supercarrier, nicknamed "Connie" by her crew, was successfully towed by ocean tug Corbin Foss from Bremerton Naval Shipyard to Brownsville, Texas to be retired and scrapped. The 16,000-mile journey took 160 days, with Foss guiding the massive vessel along Mexico and Central and South America, passing through the Straits of Magellan before heading north to Texas.
View Project