Foss provides a vital link within the oil and gas industry, both in shipping and upstream development. In addition to ship assist and escort services of ships calling on the refinery and storage terminals of the U.S. West Coast, Foss also delivers bunkers and transports refined products and raw industry materials between supplier, seller and buyer.
Nowhere is Foss Maritime's commitment to the environment and safe operations more evident than in our handling and transport of bunkers and petroleum.
With the largest fleet of double-hull petroleum barges on the West Coast, Foss has the capacity to handle up to 35,000 barrels. Our experienced and dedicated bunker and petroleum transportation, and shore side personnel, management and crews are committed to meeting and exceeding regulatory mandates in all operating barges.
Examples of Ongoing Projects
The Foss fleet of bunker barges at ports in San Francisco, Los Angeles and Long Beach, provide terminal-to-terminal transfers and delivery of bunkers directly to ships
The San Pedro barge in operation in Southern California was converted to provide mobile vapor recovery to customers within the port. Able to attach alongside, the barge provides vapor recovery for docking or anchored vessels anywhere in the L.A., Long Beach and El Segundo regions.
Foss proactively placed vapor recovery systems on all operating barges in Los Angles and Long Beach, acting in advance of regulatory mandates
Regions We Serve
Foss provides ship assist, tanker escort and other harbor services to vessels calling ports on the U.S. West Coast, Alaska and Hawaii. Foss specializes in comprehensive marine transportation services from point-to-point global turnkey logistics and transportation services, to ocean towing, and total project management worldwide.
Featured Projects
Foss is proud to serve our global community with specialized maritime services. From providing disaster relief efforts in the United States, Haiti and Puerto Rico and emergency rescue towing to most recently towing a decommissioned Navy vessel from the U.S. West Coast to Texas via the Panama Canal. During the initial months of the COVID-19 pandemic in 2020, Foss assisted the USNS Mercy ship into the Port of Los Angeles to serve as a backup hospital for the city of Los Angeles.
Our Fleet
Foss Maritime is dedicated to industry innovation and creative solutions. From introducing the first tugboat launches in Tacoma in the late 1800's to diesel tugboats and developing the first Tractor tugs and one‐of‐a‐kind hybrid tugs. Foss has been focused on optimizing our fleet from the very beginning. We continue to build, design and add state-of-the-art vessels to our powerful fleet and most recently added three ASD-90 Tier 4 tugs which meet the EPA's highest emissions standards.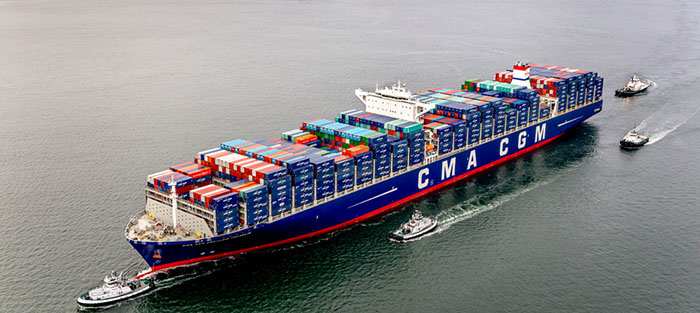 Resource Hub
The Foss Resource Hub provides a one-stop library for our most pertinent information.