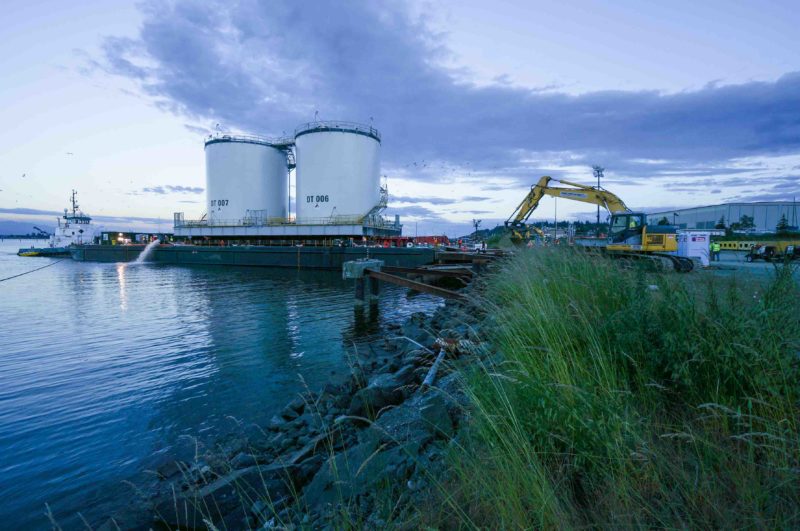 The Foss Technical Engineering team is made up of seasoned professionals specializing in naval architecture, marine engineering, design and fabrication. With project management and global logistics specialists, Foss provides a broad support for analyzing challenges and finding solutions for large-scale transportation projects.
Through a combination of decades of traditional marine experience and our commitment to being on the forefront of new technology, Foss provides the highest-quality services available to meet our customer's unique naval architecture and marine engineering needs.
OUR SERVICES
Specialized Floating Structures Design and Analysis
Structural Calculations & Finite Element Analysis
USCG, ABS and other Classification Society Design Review and Submittals
Heavy Cargo Transportation Planning, Engineering and Design

Seafastening Calculations and Detail Design
Deck Strength Calculation
Loadout and Offload Ballasting and Longitudinal Strength
Mooring System Design

High Precision 3D LiDAR and Optical Scanning

Structure, Piping and Outfitting Arrangement Modeling
As-Built Comparison Modeling
TYPES OF PROJECTS
Structural and mechanical design for new construction, modification and repair.
Vessel hull conceptual design and preliminary line models for a variety of service applications, including

Ocean transportation of general cargo
Ocean transportation of oil field platforms & modules
Ship escort & assist services
Anchor handling & rig supply
Petroleum transportation to & from marine terminals
Offshore moorings

Stability analyses—damaged and intact—for a wide variety of hull forms and conditions, including

Multi-hull vessels
Unusual shapes & joined vessels such as docking evolutions and heavy lifts (LO/LO).

Structural analyses of local and overall hull girder, including finite element analysis.
Weight and moment calculations, deadweight surveys and stability tests.
Docking calculations and providing analyses in support of dock certification and design.
Surveys, technical specifications, time/cost estimates, trade-off and risk analyses.
Regions We Serve
Foss provides ship assist, tanker escort and other harbor services to vessels calling ports on the U.S. West Coast, Alaska and Hawaii. Foss specializes in comprehensive marine transportation services from point-to-point global turnkey logistics and transportation services, to ocean towing, and total project management worldwide.
Featured Projects
Foss is proud to serve our global community with specialized maritime services. From providing disaster relief efforts in the United States, Haiti and Puerto Rico and emergency rescue towing to most recently towing a decommissioned Navy vessel from the U.S. West Coast to Texas via the Panama Canal. During the initial months of the COVID-19 pandemic in 2020, Foss assisted the USNS Mercy ship into the Port of Los Angeles to serve as a backup hospital for the city of Los Angeles.
Our Fleet
Foss Maritime is dedicated to industry innovation and creative solutions. From introducing the first tugboat launches in Tacoma in the late 1800's to diesel tugboats and developing the first Tractor tugs and one‐of‐a‐kind hybrid tugs. Foss has been focused on optimizing our fleet from the very beginning. We continue to build, design and add state-of-the-art vessels to our powerful fleet and most recently added three ASD-90 Tier 4 tugs which meet the EPA's highest emissions standards.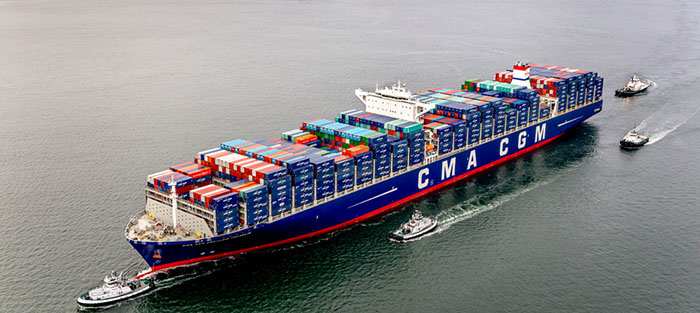 Resource Hub
The Foss Resource Hub provides a one-stop library for our most pertinent information.