Foss offers point-to-point global turnkey logistics and transportation services via sea, land and air.
With a fleet of versatile U.S. Flagged vessels, strong business relationships with leading transportation companies and a dedication to customer-driven solutions, we work with companies and organizations worldwide to provide efficient and cost-effective transportation services for increasingly complex needs.
Foss Maritime's U.S. Flag, VISA enrolled vessels have traveled the world establishing a global presence. We have delivered for a wide variety of governmental and non-governmental agencies, including components of the Department of Defense, US AID, and EXIM Bank. This in addition to Oil and Gas projects and shallow draft port locations are part of our expertise.
Our flexible operating ability and experienced staff have built a strong reputation as a responsive and reliable ocean-going carrier. The range of operations provided by Foss International extends worldwide and includes the following:
Roll On/Roll Off (RORO)
Lift On/Lift Off (LOLO)
High Wide and Heavy
Breakbulk
Bulk
Containerized Cargoes
Hazardous Cargoes including ammo
All of our U.S Flag vessels are equipped with self-sustainable cargo handling equipment to facilitate deliveries to even the most underdeveloped ports. Our on-the-ground personnel provide proactive management of vessel loading and discharge operations.
Examples of projects include:
Established an interport feeder service in support of Operation Iraqi Freedom (OIF) and Operation Enduring Freedom (OEF).
Completed over 150 port calls to date
Increased the velocity of deliveries and decreased requisition wait time of sustainment cargoes
Provided a secure door-to-door ocean and land based transportation to locations throughout Iraq and Afghanistan (via Pakistan)
Navigated Iraqi port operations regarding material handling equipment availability and dependability
Placed a 300 ton mobile crane with crew, improving cargo operations
Shallow Draft Delivery Capability
Potential for Beach Deliveries
Delivered the first emergency food aid to Haiti after the massive January 2010 earthquake.
Delivered nearly 80,000 tons of food aid in 4,000 containers over eight-months
Provided five sets of dedicated ocean tugs and barges to deliver military supplies: 896 containers weighing 78,828 measurement tons
First U.S. flagged company to provide a coordinated response with the U.S. government
Read the Aid to Haiti case study.
Regions We Serve
Foss provides ship assist, tanker escort and other harbor services to vessels calling ports on the U.S. West Coast, Alaska and Hawaii. Foss specializes in comprehensive marine transportation services from point-to-point global turnkey logistics and transportation services, to ocean towing, and total project management worldwide.
Featured Projects
Foss is proud to serve our global community with specialized maritime services. From providing disaster relief efforts in the United States, Haiti and Puerto Rico and emergency rescue towing to most recently towing a decommissioned Navy vessel from the U.S. West Coast to Texas via the Panama Canal. During the initial months of the COVID-19 pandemic in 2020, Foss assisted the USNS Mercy ship into the Port of Los Angeles to serve as a backup hospital for the city of Los Angeles.
Our Fleet
Foss Maritime is dedicated to industry innovation and creative solutions. From introducing the first tugboat launches in Tacoma in the late 1800's to diesel tugboats and developing the first Tractor tugs and one‐of‐a‐kind hybrid tugs. Foss has been focused on optimizing our fleet from the very beginning. We continue to build, design and add state-of-the-art vessels to our powerful fleet and most recently added three ASD-90 Tier 4 tugs which meet the EPA's highest emissions standards.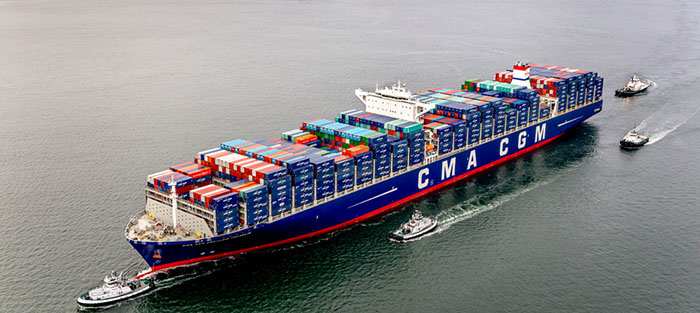 Resource Hub
The Foss Resource Hub provides a one-stop library for our most pertinent information.