At Foss we recognize that our employees are the foundation of our company. The Foss family is made up of more than 500 knowledgeable, dedicated, and experienced people – shoreside and mariners. With unique and exciting opportunities, interesting and rewarding work, Foss has one of the industry's highest rates of employee longevity. One of our greatest compliments comes from employees who encourage their family members to come to work for us.
If we've piqued your sense of adventure, be sure to explore our open positions.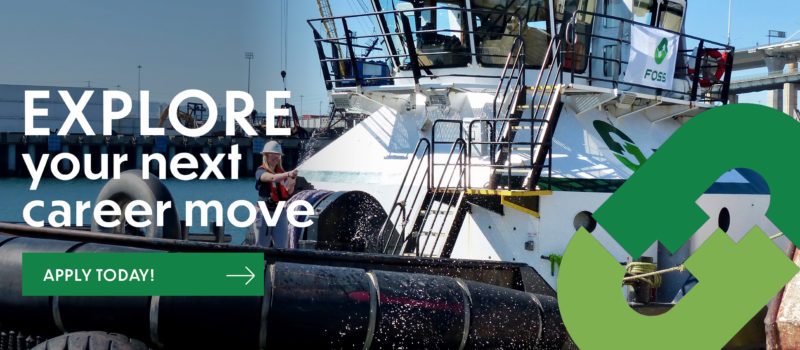 Always Safe. Always Ready.
Foss Maritime's safety program is built on a sophisticated behavior-based focus, with robust health, safety and compliance programs that require constant attention to safety by all Foss employees.
Nothing is more important than everyone going home safely to their families.
Our Mission
Our mission is to provide maritime services without equal and unsurpassed customer service. We achieve this through:
A steadfast focus on our customers' needs and preferences in everything we do.
Relentless continuous improvement – Safety, Operations, Compliance.
Continuing to extend and expand our operations – with the goal to be competitive
globally.
Developing our world class workforce by fostering an environment of mutual trust and
respect.