New Chief Commercial Officer Joins Foss Maritime
Marine services veteran brought on to support company's sales and marketing strategies
SEATTLE, Wash., August 1, 2017 – Will Roberts, formerly of Rolls-Royce, has joined Foss Maritime as Chief Commercial Officer. Roberts is responsible for building the customer facing team to drive and sustain Foss Maritime's market share and long-term revenue generation.
Chief Commercial Officer (CCO) is a newly developed position at Foss Maritime. In his role as CCO Roberts will advance Foss' global perspective on market opportunities and lead in the assessment and prioritization of geographic and operational market segments through marketing, sales and business development activities.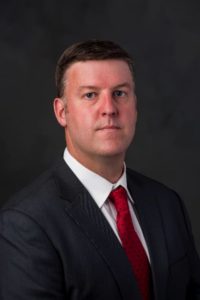 "Will is passionate about growing high performing teams that deliver results in changing markets," said John Parrott, President and CEO of Foss Maritime. "His extensive experience in maritime services, educational background, and strong leadership make him an ideal person for this new position with Foss Maritime."
Prior to joining Foss, Roberts served as Senior Vice President, Customer and Services-Americas, for global marine systems and services provider Rolls-Royce. In his tenure with Rolls-Royce, Roberts also took on the roles of Sales Manager U.S. West Coast, Vice President Global Customer Training and Services Development based in Aalesund, Norway, and Chief of Staff to the President of Rolls-Royce Land & Sea in London, UK. Roberts began his career in the U.S. Navy as a qualified Deck and Engineering Officer onboard the U.S.S Honolulu, a fast attack submarine based out of Pearl Harbor, Hawaii.
"The existing sales team at Foss is very professional," said Roberts. "We won't be changing the core of what we do, but we might change how we look for business and where we look. The marketplace continues to change, and wherever there is change, there is opportunity."
Roberts graduated from the United States Naval Academy with a degree in Ocean Engineering, and holds a Masters of Engineering Management from Old Dominion University. Most recently Roberts completed a course of study at the Tuck School of Business at Dartmouth College
# # #