Cook Inlet Tug & Barge Announces Interim Manager
Successful Project Manager to Temporarily Lead Alaska Operations
ANCHORAGE, January 3, 2019–Cook Inlet Tug & Barge (CITB), an independently managed subsidiary of Foss Maritime Company, announced that Foss project manager Amber Thomas has been selected as interim Business Operations Manager for Anchorage. Beginning January 2, Thomas will serve as the central point person for administrative and commercial operations, leading all shoreside activities in Anchorage and Seward.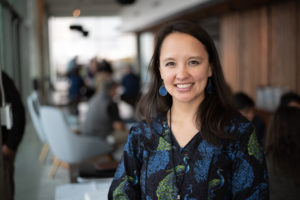 Thomas will take on the temporary position while the search continues for a new president to replace former CITB head Ben Stevens. Stevens left CITB in December to accept a position with the office of the governor of Alaska.
Thomas, a native of Alaska, has a strong track record for success in project management since joining Foss in 2015. Her first role at Foss was to assist in the Shell offshore drilling venture in the Chukchi Sea. She also was paramount in assisting with the management of the Puerto Rico Utility Equipment Projects as well as the Puerto Rico FEMA accommodations project.
Previously, Thomas worked for ASRC Energy Services (AES) as Operations Coordinator—a subsidiary native corporation from Arctic Slope Regional Corporation that provides comprehensive support to the oil and gas industry. One of her key roles with AES was to work with subsidiary companies in the contiguous United States, including Petrochem and AES Continental, to troubleshoot and streamline operations.
Thomas was raised in Utqiagvik (Barrow), Alaska. She graduated from the University of Idaho in 2007, where she obtained her Bachelors of Science in American Studies. Thomas is a Certified Associate in Project Management from the Project Management Institute (PMI).