Foss Adds ASD90 Tug to Growing Fleet
A new ASD-90 tug nearing completion at Nichols Brothers Boatbuilders of Freeland, Washington will soon be delivered to Foss Maritime's harbor fleets. The new ASD-90 tug will meet Tier IV standards, using high-efficiency catalytic after-treatment technology to reduce emissions.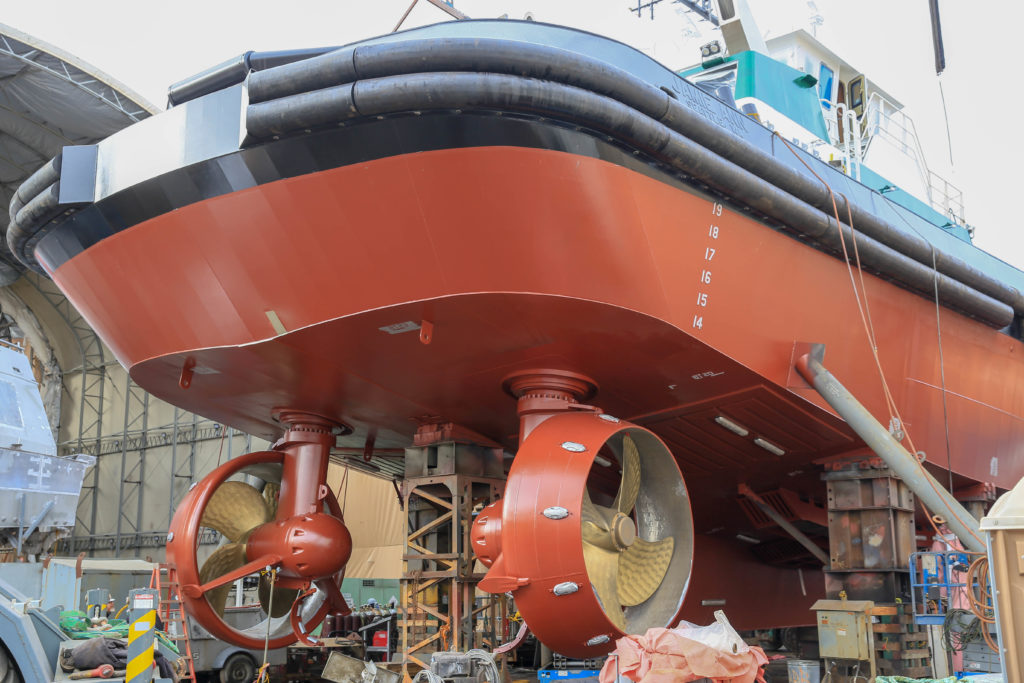 The 100-foot by 40-foot ASD-90 tug is one of four under construction at Nichols Brothers. The tugs are multi-functional to include ship assist and escort capabilities as well as towing. In addition to providing flexibility in operations, the tugs were designed with some of the most advanced safety features in the industry, including 900 GPM fire pumps and monitors, which will be powered from an on-board generator.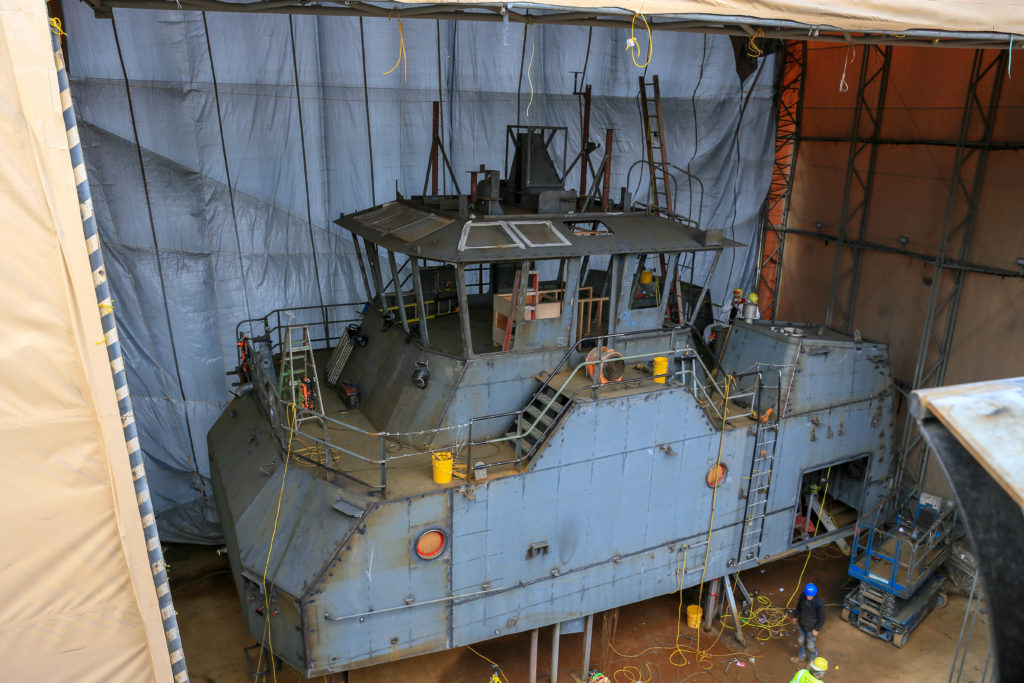 The Jamie Ann is preparing for launch and delivery in February and is going through final outfitting and installations of major equipment. The Foss Maritime Project Services Engineering Team, as well as the vessel commissioning captains, were recently onboard making final inspections and preparing for the vessel to enter the Foss fleet immediately after delivery and christening.