Search By:
Service Category

Type of Service

All Projects
International Project Cargo Transportation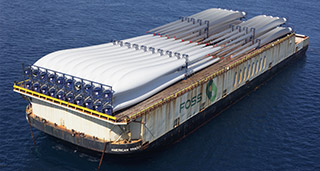 Transported and delivered turbine windmills from Houston, Texas, to Ponce, Puerto Rico,
in support of the second commercial windmill project on the island. The Punta Lima Wind Farm Project is expected to be operational by late 2012, generating 52GWh per year for Puerto Rico Electric Authority while at the same time reducing CO2 emissions by 34,000 tons.
View Project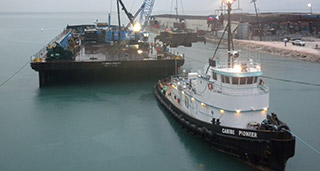 Rebuilt the Haitian transportation infrastructure after the devastating earthquake on January 12, 2010; created a temporary floating barge dock which enabled the restoration of power and communication, and the delivery of food aid and equipment to purify water; removed debris and reopened the main port, Port au Prince itself.
View Project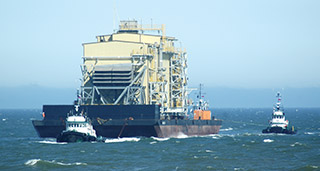 Foss completed one of the world's largest sealift deliveries over three years. We supported construction of an oil production facility at the northeast tip of Sakhalin Island and transported prefabricated modules to remote construction sites.
View Project