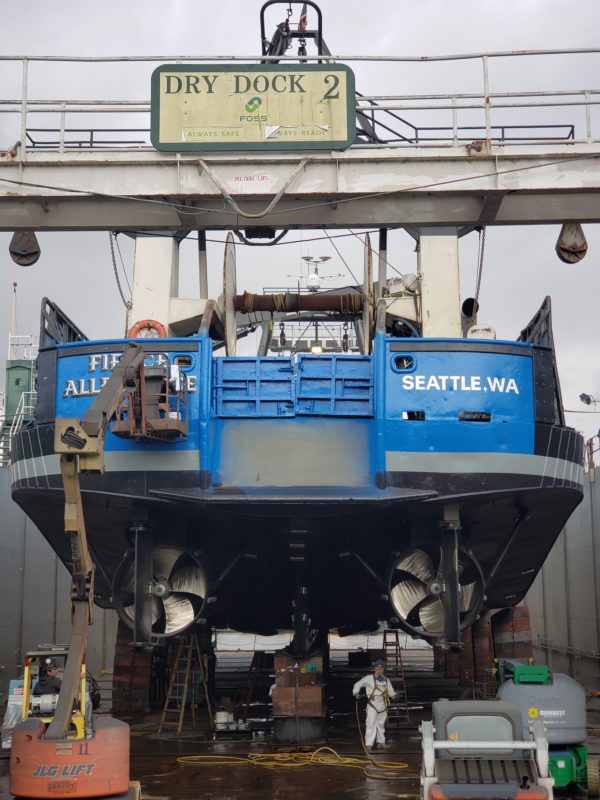 Getting You Back on the Water, Fast
At Foss we know that you can't get your job done until your equipment is working properly, Our shipwrights, riggers, electricians, machinists, welders, diesel experts, painters, pipefitters and craftspeople are long-term, dedicated employees who work as s team to get the job done, and done right.
We understand that your bottom line depends on getting your vessel back in the water as quickly and safely as possible. For more than one hundred years, our teamwork and vessel know-how has kept out customers afloat.
The Foss Seattle Shipyard is one of the most completely equipped yards on the Pacific Coast. Our team of experienced craftspeople provides cost-effective vessel repairs, major conversions and routine maintenance to commercial and recreational vessels. Multiple dry docks serve as a base for underbody maintenance, hull repairs, ABS-certified shaft repairs and modifications for a variety of vessels up to 2,000 tons. The Seattle yard is a working yard-maintaining dayshift and swing shift operations with the capability to work around the clock when necessary.
Regions We Serve
Foss provides ship assist, tanker escort and other harbor services to vessels calling ports on the U.S. West Coast, Alaska and Hawaii. Foss specializes in comprehensive marine transportation services from point-to-point global turnkey logistics and transportation services, to ocean towing, and total project management worldwide.
Featured Projects
Foss is proud to serve our global community with specialized maritime services. From providing disaster relief efforts in the United States, Haiti and Puerto Rico and emergency rescue towing to most recently towing a decommissioned Navy vessel from the U.S. West Coast to Texas via the Panama Canal. During the initial months of the COVID-19 pandemic in 2020, Foss assisted the USNS Mercy ship into the Port of Los Angeles to serve as a backup hospital for the city of Los Angeles.
Our Fleet
Foss Maritime is dedicated to industry innovation and creative solutions. From introducing the first tugboat launches in Tacoma in the late 1800's to diesel tugboats and developing the first Tractor tugs and one‐of‐a‐kind hybrid tugs. Foss has been focused on optimizing our fleet from the very beginning. We continue to build, design and add state-of-the-art vessels to our powerful fleet and most recently added three ASD-90 Tier 4 tugs which meet the EPA's highest emissions standards.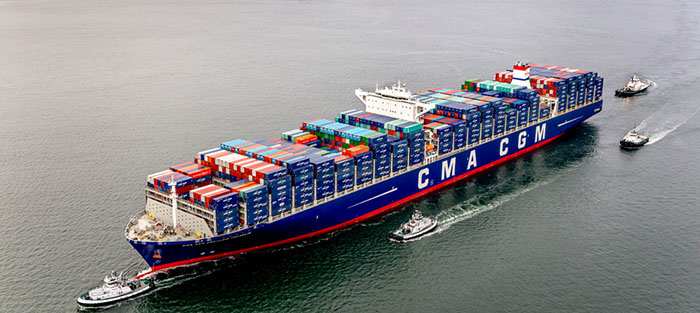 Resource Hub
The Foss Resource Hub provides a one-stop library for our most pertinent information.