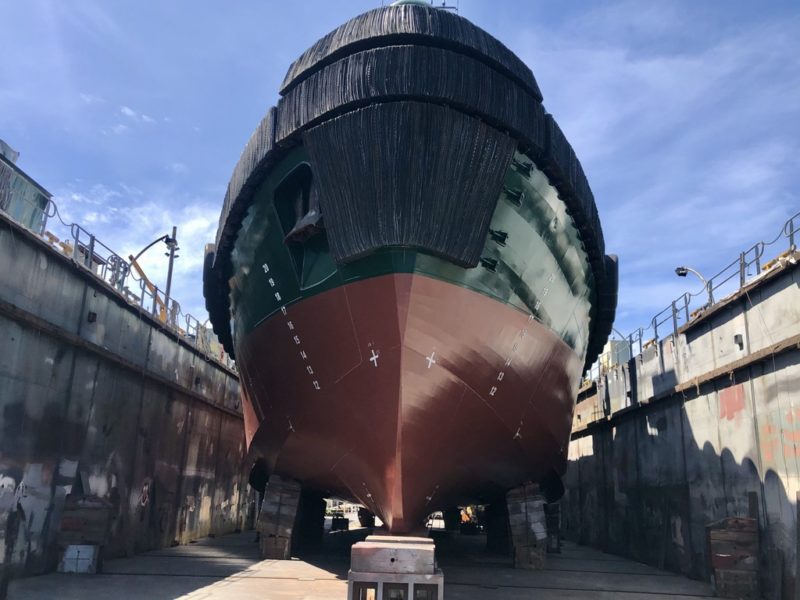 Foss Maritime's Full Service Shipyard Keep Our Customers Afloat.
The Foss Washington shipyard, located in Seattle, WA, is one of the most completely equipped yards on the Pacific coast – offering full-service vessel repair and maintenance, as well as new construction. Our team of experienced craftspeople provides cost-effective vessel repairs, major conversions, vessel construction, and routine maintenance to commercial and recreational vessels. We service tugs, barges, workboats, passenger and car ferries, fishing fleets, high-speed passenger vessels, fish processing vessels, government vessels
and yachts.
Foss Shipyard Capabilities
Click to read about:
Electrical
Our certified electricians have years of experience working on electrical systems within the marine environment. They can provide installation of new systems or provide repair services depending on customer needs.
Terminal Services
The Foss Terminal is located on 6 acres of multi-use property adjacent to the Seattle Shipyard. The terminal's proximity offers convenient access to the highly regarded shop capabilities and expertise of the Seattle yard. The terminal has 600 lineal feet of bulkhead waterfront, is fully equipped for moorage and shore side services, and is the temporary home to a growing number of vessels undergoing essential scheduled maintenance and repairs.
Click to read about:
The Foss Shipyard Advantage
When you decide to invest in your fleet, you can count on Foss' proven track record to get the job done—and done right. The Foss shipyard's dedicated team of experienced craftspeople collaborates with you on operational requirements, equipment and safety needs to meet your specifications.
Click to read about features of the Foss Shipyard:
Regions We Serve
Foss provides ship assist, tanker escort and other harbor services to vessels calling ports on the U.S. West Coast, Alaska and Hawaii. Foss specializes in comprehensive marine transportation services from point-to-point global turnkey logistics and transportation services, to ocean towing, and total project management worldwide.
Featured Projects
Foss is proud to serve our global community with specialized maritime services. From providing disaster relief efforts in the United States, Haiti and Puerto Rico and emergency rescue towing to most recently towing a decommissioned Navy vessel from the U.S. West Coast to Texas via the Panama Canal. During the initial months of the COVID-19 pandemic in 2020, Foss assisted the USNS Mercy ship into the Port of Los Angeles to serve as a backup hospital for the city of Los Angeles.
Our Fleet
Foss Maritime is dedicated to industry innovation and creative solutions. From introducing the first tugboat launches in Tacoma in the late 1800's to diesel tugboats and developing the first Tractor tugs and one‐of‐a‐kind hybrid tugs. Foss has been focused on optimizing our fleet from the very beginning. We continue to build, design and add state-of-the-art vessels to our powerful fleet and most recently added three ASD-90 Tier 4 tugs which meet the EPA's highest emissions standards.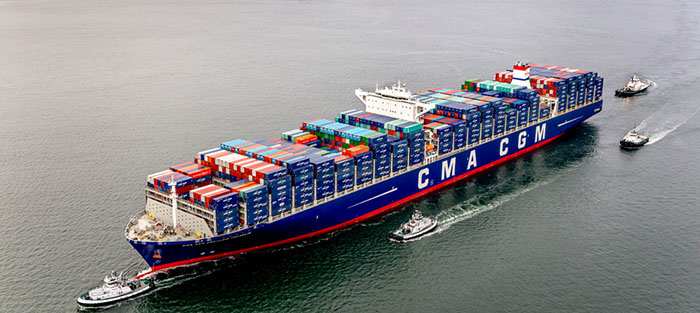 Resource Hub
The Foss Resource Hub provides a one-stop library for our most pertinent information.